In explaining a Total Resource Campaign, or TRC, Kegan Schmicker says, "Through this endeavor, businesses will find increased opportunities to gain exposure among Chamber membership and stakeholders. Additionally, they will experience a greater return on investment by securing higher profile visibility in the community through Chamber programs and initiatives."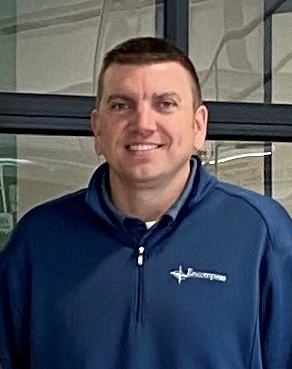 Matt Lambert - Encompass Credit Union
2022 Total Resource Campaign Chair
Matt has been the CEO of Encompass Credit Union since 2003 and recently led the credit union through an expansion project in Kokomo. His leadership within Tipton, Clinton, and Howard counties growing Encompass Credit Union have us excited to welcome him as our 2022 Total Resource Campaign Chair!
These committed business leaders are committing their time to help grow the Tipton County Chamber of Commerce and make a major impact on their community!
109 Sponsorship Opportunities
With sophisticated programming and engagement opportunities, our members will be able to better assess how to grow their business through the Chamber.
This robust 4-week campaign will help the Tipton County Chamber of Commerce become more sophisticated and produce high-quality programming to make a major impact on our community and businesses.
Kim Sottong - Team Captain
Britni Merrell
Carly Tilley
Kurt Hare
Kathie Mason
Susan Sloan
Don McElfresh - Team Captain
Cam Weddell
Bryan Elston
Danielle Atkisson
Killey Shuck
Kindra Tragesser - Team Captain
Holly McGuire
Laura Beth Dunn
Cara Kellerman
Brett Morrow - Team Captain